Hello,
I have read through the documentation and searched the forum, but was not able to find an answer to this question. So, at the risk of asking a very basic question: can anyone help me with this macro?
This is what I want to achieve: every time I add a PDF to a specific folder, I want the CLI tool ocrmypdf to OCR it. (This works fine when I try it at the command line.)
The only thing I did, is replacing the filenames with %TriggerValue% (which should be the file path). ocrmypdf expects the same input as output file name.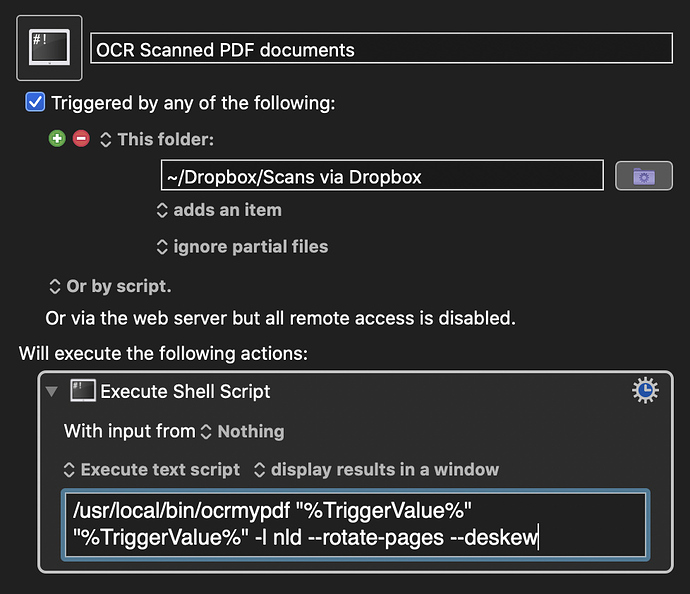 Also I'm not really sure to debug, because all I get is a macOS notification with this error (which is truncated).

I want to become better at this!