I'm going to post a series of tips and tutorials about the new features in Keyboard Maestro 10.
One of my favorites is the new Paste by Name action. You can add this action in a default macro form from the Macro Library, it's pretty simple, just:
Paste by Name.kmmacros (1.7 KB)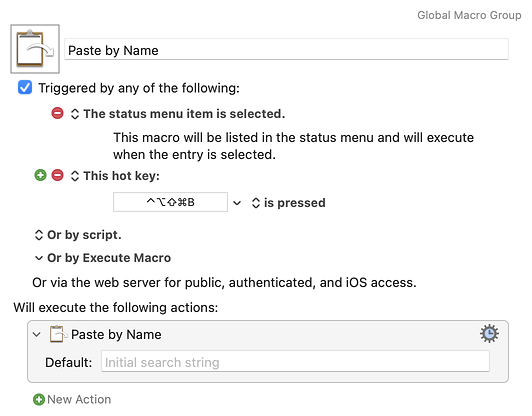 It lets you quickly paste any text from your clipboard history using the same spotlight-like search used for other features like Trigger Macro by Name and all the Insert by Name actions in the editor.
You would not believe how many times I used this in the week after releasing Keyboard Maestro 10, pasting snippets of support text to multiple people, mixing and matching different things I'd copied.
So try this out, and see if it is something you'd like to start using.