I'm trying to create a macro using click at found image, but the image is never found.
I've clicked the "Display" checkbox. That didn't help.
I put fuzziness all the way to the max. That didn't help.
I've tried "all screens," "main screen," and "front window." Those didn't help either.
Can you help?
Here are screen shots of what I've tried:
Image to be found:

Screen to find it on (with error message when not found):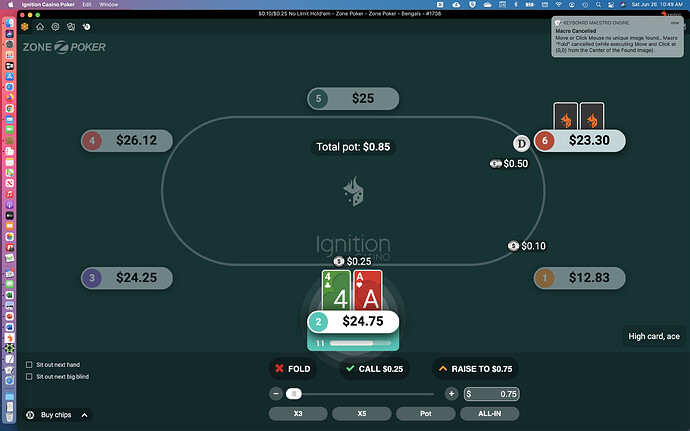 Macro to find it:

Thanks in advance for any help on this.