I add a question mark because the problem no doubt lies not with KM, but between my ears...
However, I've fiddled with making a KM macro to copy the URL and title of the foremost tab in Chrome, and while the Google Chrome Document URL works fine (as does the older %FrontBrowserURL%) -- ie it gets copied to my clipboard as expected -- the Google Chrome Document Title does not -- a blank space is copied to my clipboard, where I'd have expected the title to be.
I've used the following as a guide: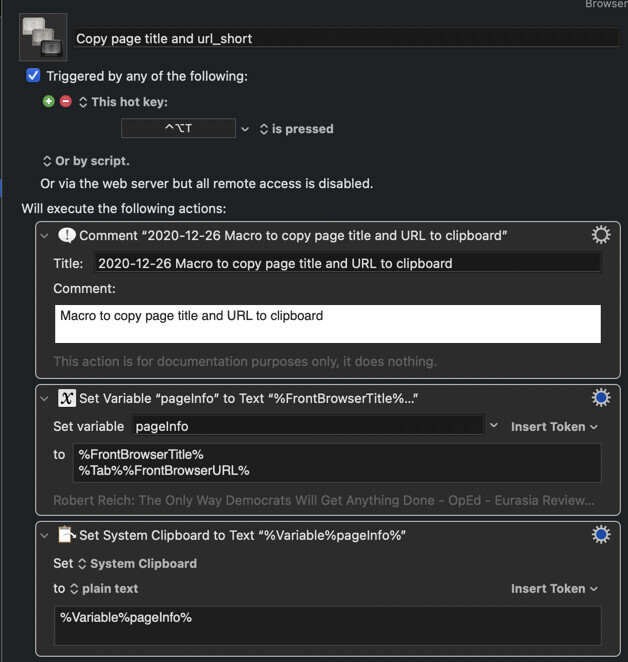 Which lives here: How Get Title and URL From the Current Tab in Chrome - #4 by sccardais
I also tried this slightly different approach: Automate Copying and Pasting the Current Page Title and URL with Keyboard Maestro
Any suggestions? Anyone else running into problems with the Chrome Document Title token?