Hi there,
I made this macro to snd WhatsApp message to selected phone number: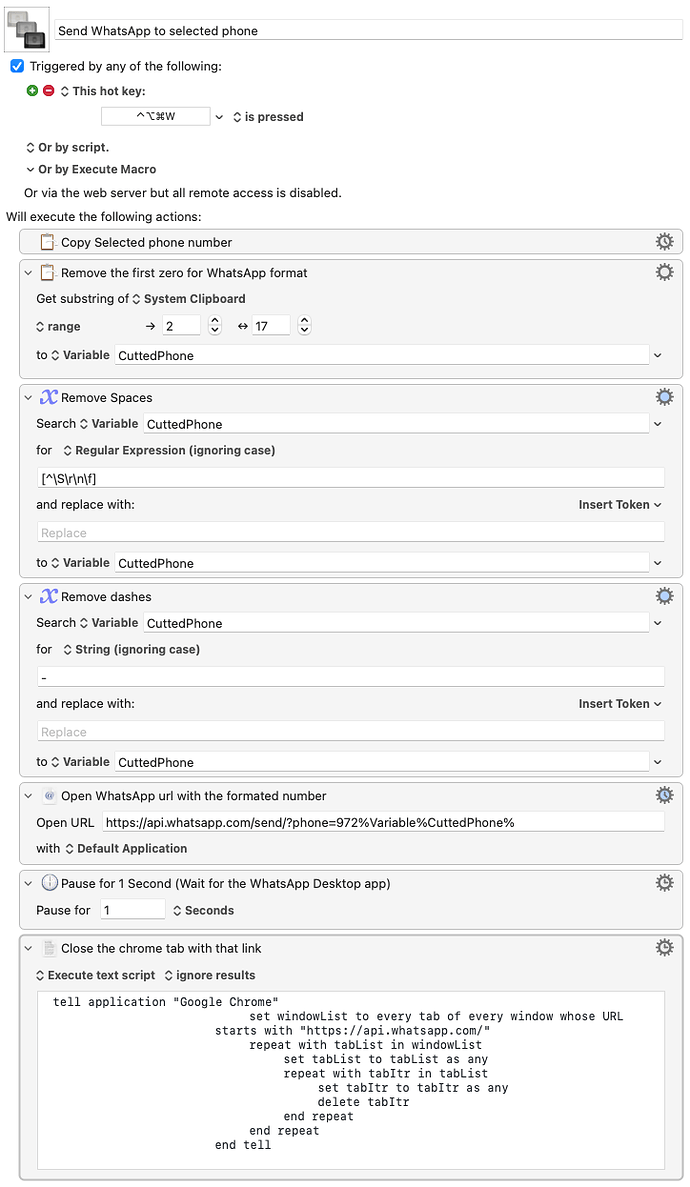 It works great!
But if i select the phone number with some space after it it would through this error: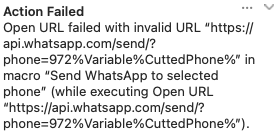 So that's why i added this space remover step, but it dosn't solve the problem.
Any ideas?
Thanks,
Ben