Progress Bar Step? KM 10.0.2
I'm trying to learn how to control the new "Display Progress" action. This macro works by sprinkling instances throughout a targeted set of macros.
Keyboard Maestro Actions.kmactions (6.8 KB)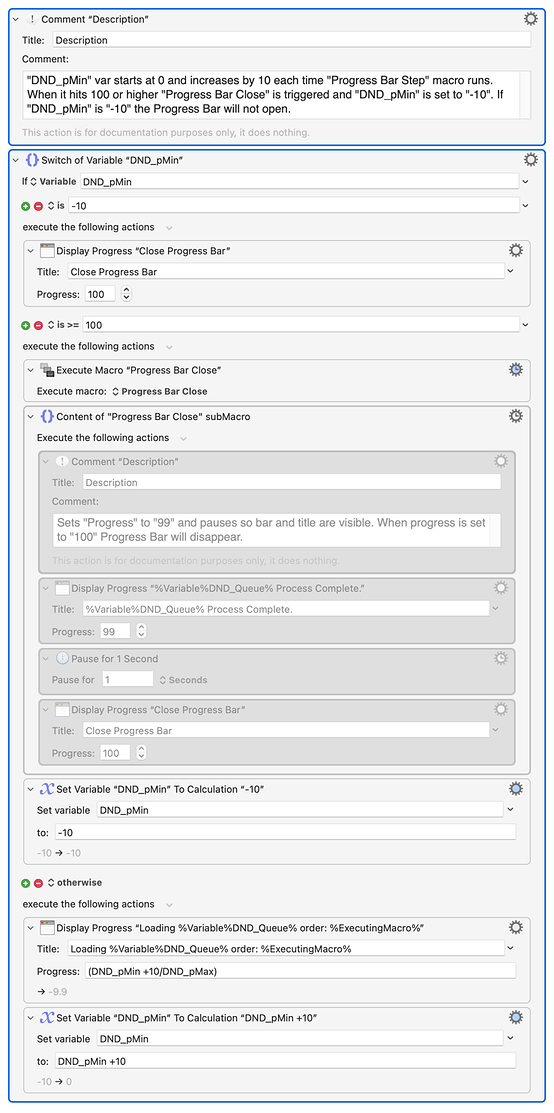 Image 1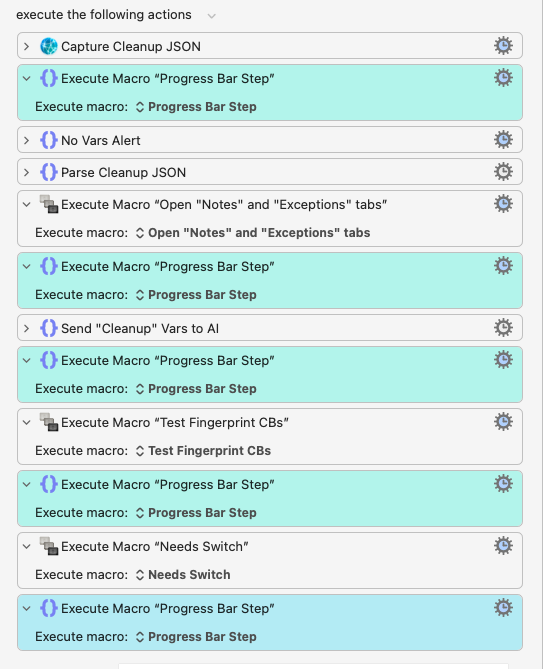 Image 2
Image 3 shows all the related macros required to implementation the current "Progress Bar":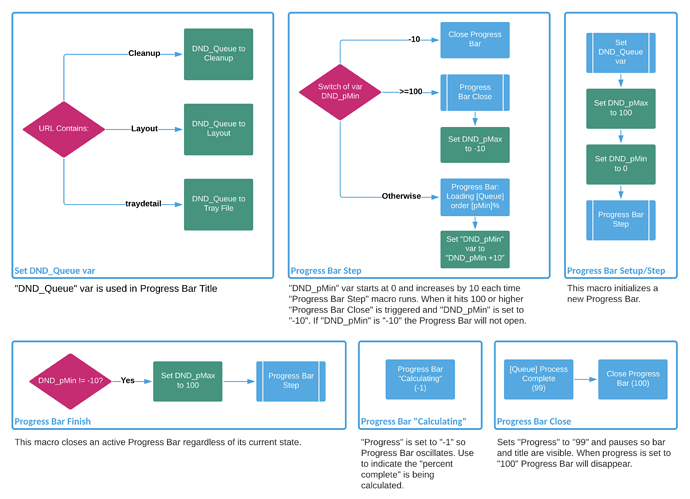 Image 3
What am I missing? This works but is cumbersome to maintain (see Image 2). I would like to find a way to place the "Progress Bar Step" one time and have it update with the "Currently running SubMacro Name" in its title. Right now I'm using token: %ExecutingMacro% which is static once the Progress Bar starts.