I have a bunch of variables that I use as toggles that determine the state of other macros.
I change these variables pretty frequently based on the task that I'm currently working on, so I built a macro with a Prompt for User Input that lists these toggle variables and prompts me for the variable value.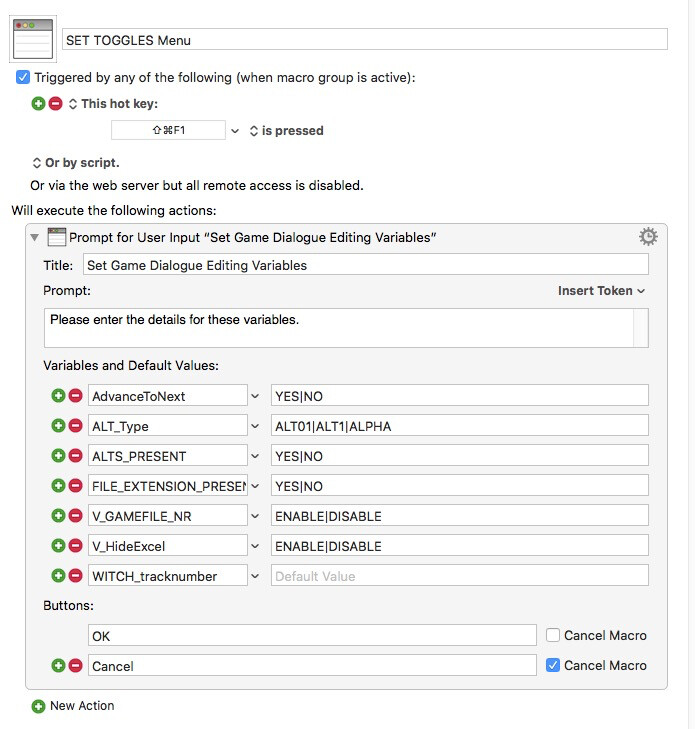 Is there a straightforward way to set the default value for each prompt to the current state of each corresponding Variable? i.e. If my variable AdvanceToNext is currently set to NO, then the popup menu defaults to the NO choice, rather than the first listed choice.