Hi,
I have an API call to get issues from Zendesk like this: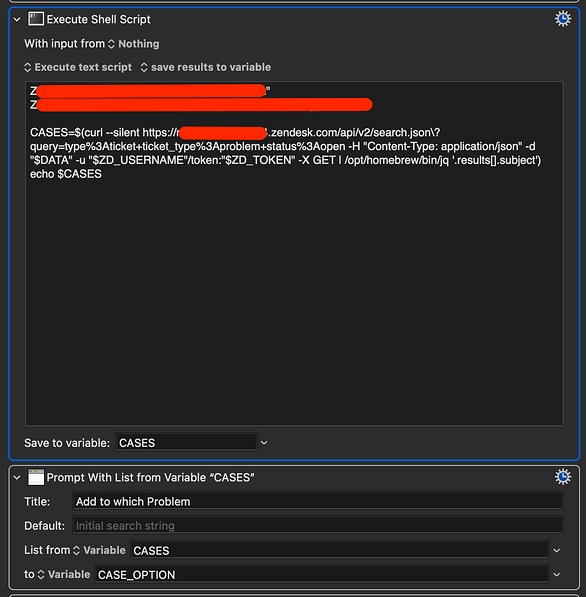 I omitted a few fields but the API call returns an array of subjects from those tickets, then I store them into the CASES variable which looks like this:

When I try to prompt the variable, it does not unfold the array, showing the whole variable as an entry. Note that if I manually go over the variables in settings and "remove and add the new line again" it works!
But it fails if use it raw from the curl.
Any thoughts?
Thanks!