KM has a couple of actions that helps with regard to processing tokens, variables and calculations:




There's also another (older?) way to dereference a variable: using AppleScript. The method is different depending upon whether your variable is local or global. You didn't indicate whether your variable was local or global. The following example shows how to assign a value (the parameter passed to the macro) to a local variable called LocalValue.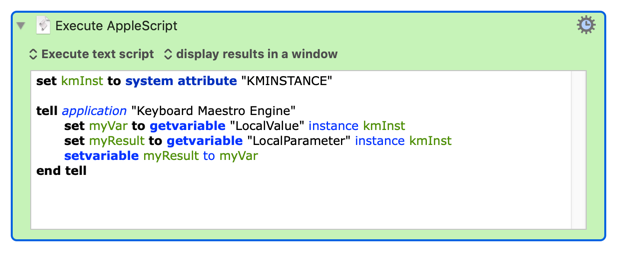 Those are your options. But your scenario involves finding the variable(s) in the line and replacing them with their values. That may require some extra coding. But I want to get some breakfast soon so for now I'll just leave you with this lead.