Hello guys...
and girls?
I have a KM macro that looks into a folder on my computer, reads the file names and adds them to an excel file.
I read the files with the below action.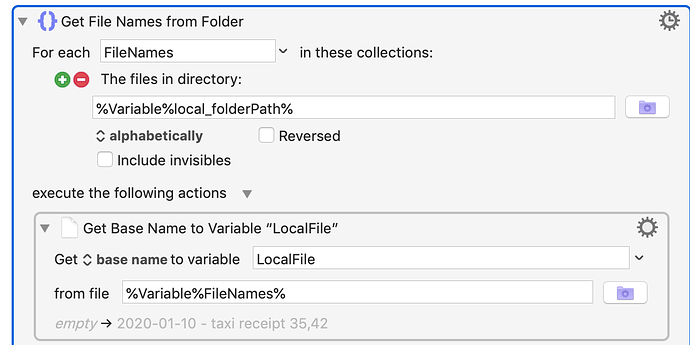 I recently moved my files into Devonthink and I like it so far.
I'd like to move this folder in Devonthink as well but then my script won't work.
Does anybody know how to do the action above but looking into a Devonthink group instead?
Thanks in advance!
Panos