Hi all,
I'm trying to automate checkbox selection/deselection in this dialog box: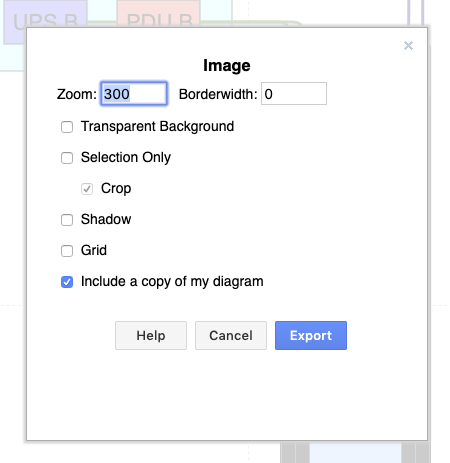 It comes from the Draw.io app, which I think is basically a webpage hosted inside an app Window. i.e. The dialog isn't a real window.
I can tab across and press space to toggle the checkbox, but there's no key that I know of to only "turn on" or "turn off" checkbox. So currently what I'm doing is matching on an image that includes the empty checkbox, then clicking on the checkbox. I'm using the "Move and Click from Found Image" action.
The problem I'm having is that if I don't use a little fuzziness, then the image won't match. I guess this is due to the anti-aliasing of the text. But if I use a little fuzziness, then the image incorrectly matches if the checkbox is already selected. If the checkbox is already selected, then I don't want it to match, so that it will be left selected instead of being toggled off.
The only solution I can think of is to use a if-then where I match fuzzy on the text, then use a non-fuzzy match for the region to the left of the text. that's pretty cumbersome. Are there any better options?