(?s)\\ex[ig]?\..*?\n\s
Why is this Regex matching only the first instance in KM?
It is getting only the line with the "the first dummy text", while other regex tools including
https://regex101.com/r/jR5VA6/1. get all the matches?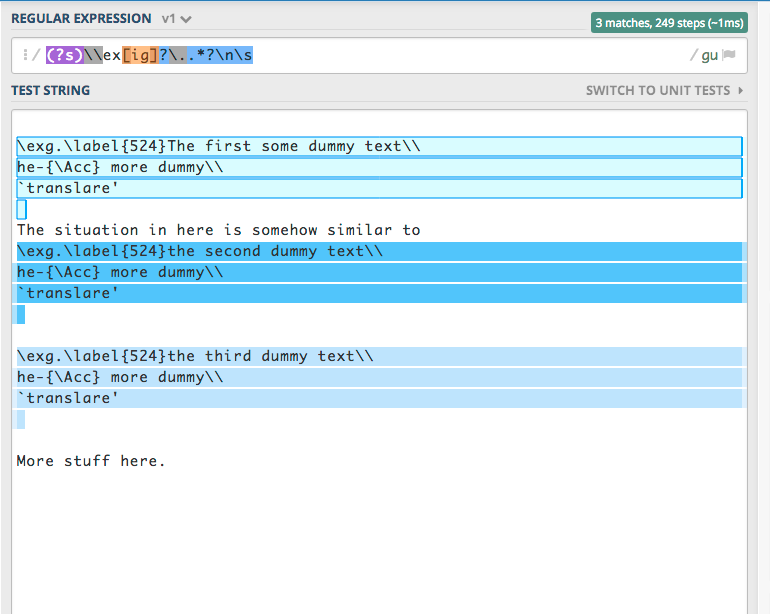 I have to make the match non-greedy by adding "?" after ".*" because I want to filter out the texts in between the lines. The greedy one matches everything. I don't want that. But, making the match non-greedy seems to force KM to target only the first match.