Hi,
I would like to transform the following link such that any contents after the last "slash" character are removed:
brain://xTYWKpB9VU2egO6JhqtDZg/ThisIsDummyText
So this would be the result:
brain://xTYWKpB9VU2egO6JhqtDZg/
However, after running the following steps in the macro with the original text in the clipboard, the clipboard appears to remain unchanged and the original link gets pasted.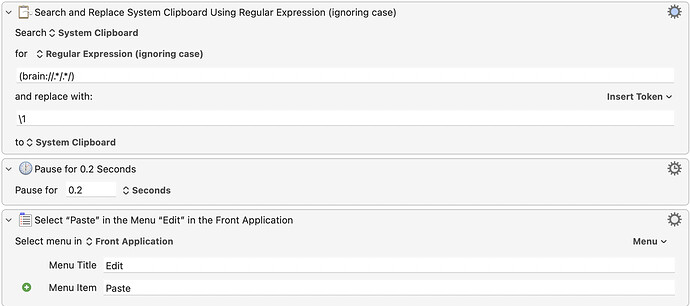 The Regex expression should be correct, but I must be doing something wrong inadvertently. Would highly appreciate your input.