Hi there,
Had a look around the forum but can't see any obvious solution. I have created a macro to repeat another macro until a folder does not contain anything. I have pasted the screen shot of my workflow below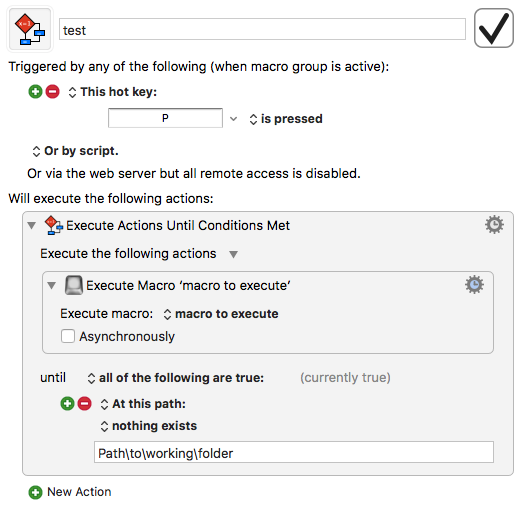 Macro's run fine, but once the working path is empty it just keeps on going!
I trigger the test macro (in the above workflow) the macro to execute does it's thing on each folder in the working path and moves the folder to another location, it then triggers the test macro at the end of it's flow and starts again.
Using the attached parameters I would think the test macro would stop when no folders in the working path exist. Unfortunately it just keeps going (disastrous) until I cancel the macro.
Anyway, loving the app, if anybody has an insight I would be very grateful.
Cheers