Request: Make It Easier to Choose a Macro for Actions like Enable/Disable Macro
@peternlewis, we urgently need a better process to select a macro when we have THOUSANDS of macros in our account.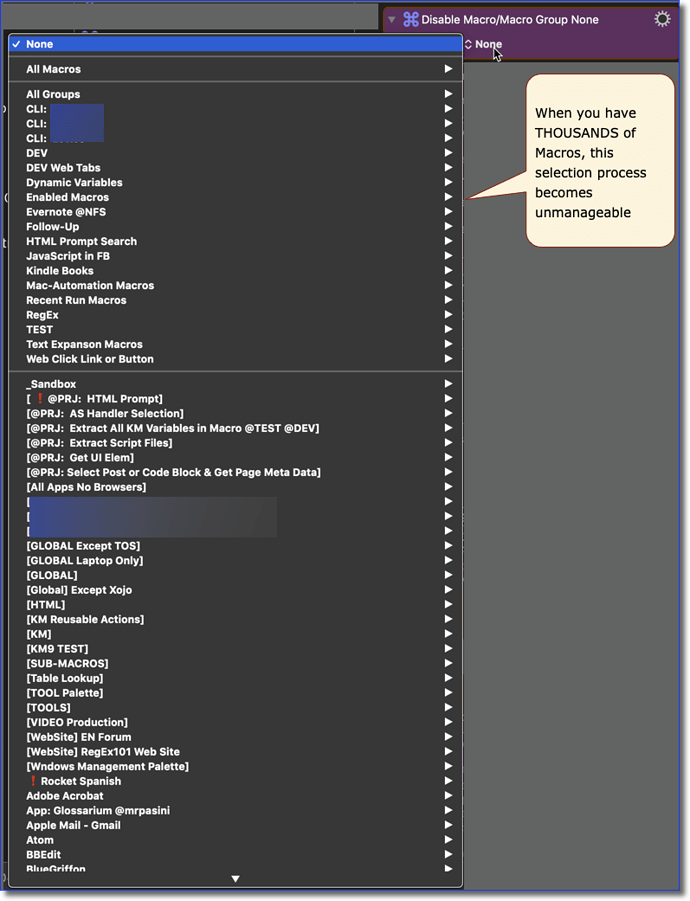 Here are some ideas to consider:
Provide "This Macro" and "This Macro Group" at the top that would refer to the current Macro.
At the Top, show a menu item for "Recently Run" and for "Recently Edited" macros.
At the top, show a menu item for "Search for Macro by Name" and then use the same window/process that you have for that Action (Prompt with List).
Show a menu item for "Browser by Macro Group", and do NOT show all Macros if there are more than, say, 20 macros.
Thanks.