Hey Folks,
Most of you know that Keyboard Maestro has the ability to resize windows.
But some of you may be unaware that the width of the Keyboard Maestro Editor affects the screenshots it takes when sharing to the forum or using the Edit > Copy as Image menu item.
If you have a large screen and keep the editor quite wide when sharing, you often end up with giant images that have an egregious amount of wasted (empty) space in them.
These are an eyesore and waste space on the forum server (it really adds up over time).
The solution is to set the width of the KM Editor as narrow as is reasonable before sharing or taking your screenshot.
Appended are a couple of macros to make that easier.
My preferred working size maxes the editor window out to full-screen for use on my 13" MacBook Air.
The share macro is a compromise size that usually works as is, although I sometimes have to tweak the editor width by hand to accommodate a given macro.
---
Another thing you might not know is that Actions such as Comments don't refresh themselves automatically – you need to select the containing macro-group and then the macro again to cause a refresh to happen.
This is super easy to do with a couple of keystrokes, because the editor has built-in commands to do it.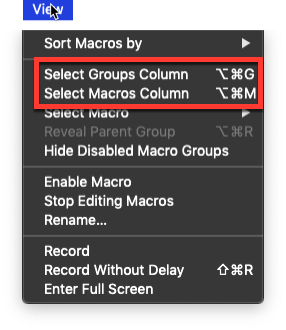 -Chris
---
KM Editor ⇢ Resize for Sharing to the Forum v1.00.kmmacros (6.1 KB)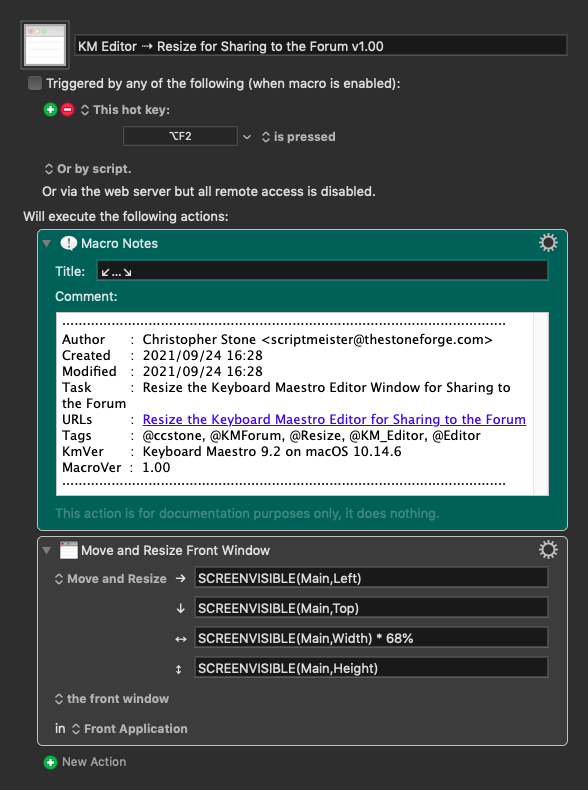 KM Editor ⇢ Resize to Preferred Working Size v1.00.kmmacros (6.0 KB)