Keyboard Maestro 8 revamped the Clipboard Switcher. It's got a new look, with a white background so the text colors don't have to be adjusted.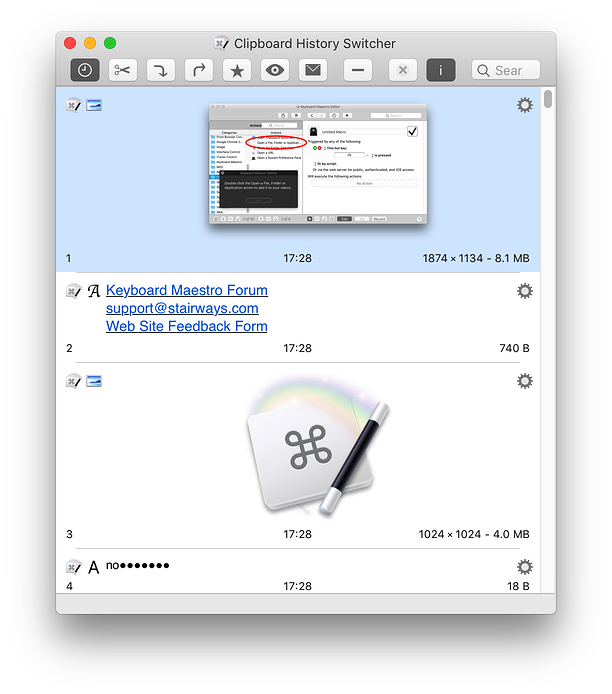 The new window responds to the Large Text setting in Keyboard Maestro preferences, so you can increase the size of the text.
There is a bunch of extra information in each item: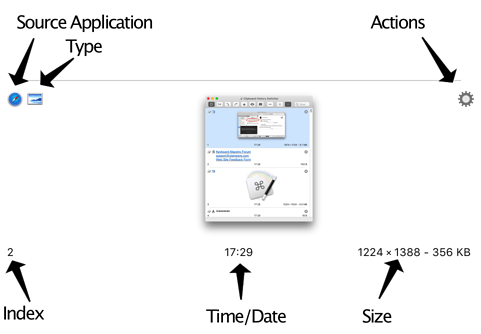 You can switch back and forth between the Clipboard History and the Named Clipboards using the Clock button, you can mark items as Favorites using the Star button, Quicklook with the Quicklook Eye button, Send to other instances of Keyboard Maestro on the local network with the Mail button, delete with the Minus button, toggle whether to close after pasting with the (x) button, and toggle whether to show extra information with the i button.
With the Action menu, (or using contextual menus), you can Paste the item, or Paste explicitly plain text or an Image, or just set the clipboard to any of them.
If you've ever had cases where you copy an image in Safari, and then Paste into Mail and it pastes a URL instead of the image, Paste Image is the quick solution to this. Similarly, if you've ever copies some text and pasted it into a word processor and it takes on different fonts or sizes from the source document, Paste as Plain Text is the quick solution.
You can drag items around, so you can reorder your clipboard history that way, and you can drag text or images out from the window.
If you're not making use of Clipboard History, you should be.