Please consider the following macro: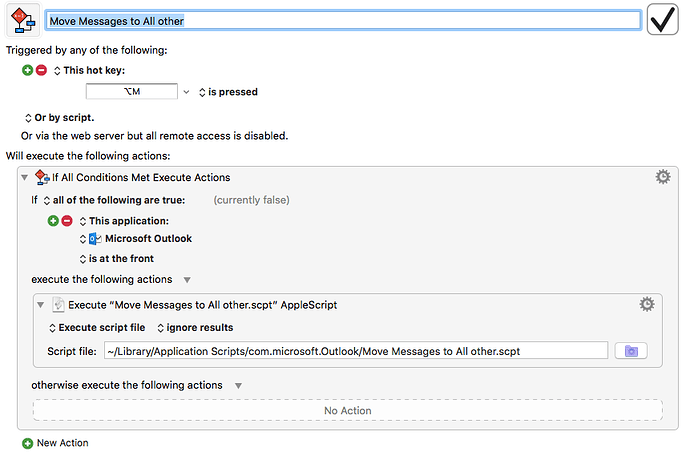 it executed an Apple Script that does some action in Outlook. The script itself is extremely fast, like 0.1s, but triggered by a hot key in Keyboard Maestro it takes like 6s, which makes KM essential unusable in this case.
Why is it so slow? I tested the same with other similar tools, just as ykey on which this would be executed within 0.3s.
What can I do to make KM faster?
I'm running MacOS 10.13.6.