Hello,
I have created 4 macros which work by themselves.
Now I have created a parent macro which calls each of them in sequence. When I run this, only the first macro inside runs and nothing else happens.
Any idea what I am doing wrong?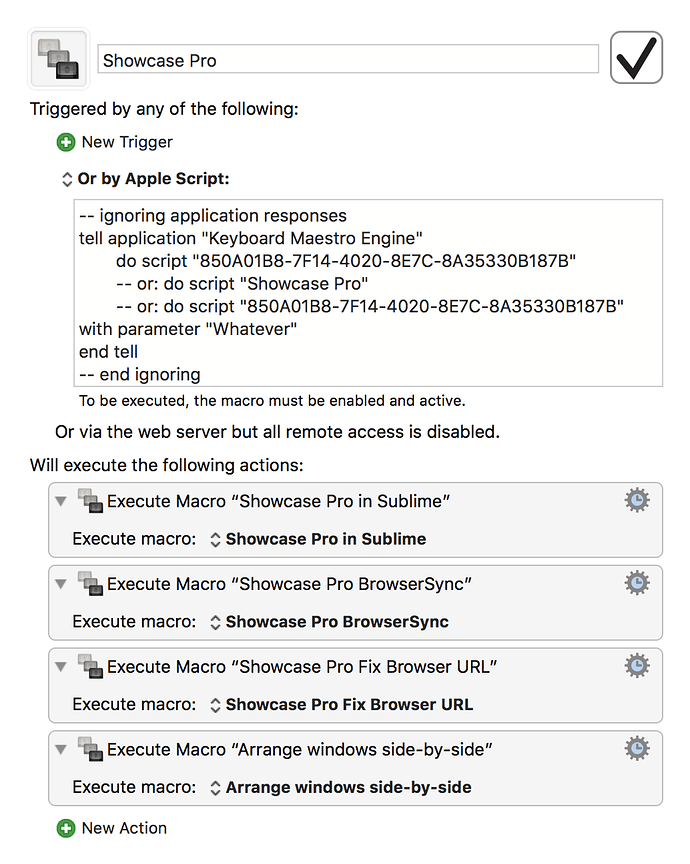 Summary of what I am trying to do overall: Open a local website's folder in Sublime Text, Run BrowserSync so I can see code changes in Sublime Text live w/o browser refresh, arrange Sublime Text and browser windows side-by-side.
Screenshot of "Showcase Pro BrowserSync" macro: