So I have a macro set up to insert customized actions into my macros, it's a sub macro that is called by other macros that pass along the custom xml so that this macro can insert the custom action into the action list. It works great, but the action is not "selected" after it is inserted and for the life of me I can't figure out how to get that guy selected!
Ideally I would just use the select command from the Dictionary but locating the newly created action ID so it can be selected seems to be my issue.
Here's the sub macro I've been using without attempting to select the action.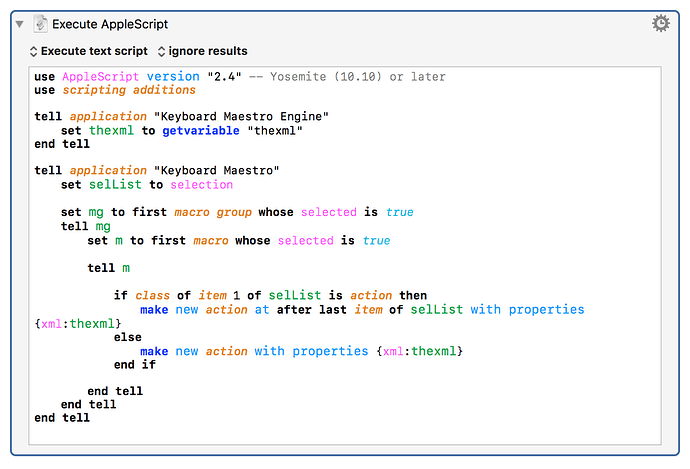 Here's another version I've been working on to try to select the action after its inserted (similar but I thought creating a variable to represent the action would do the trick).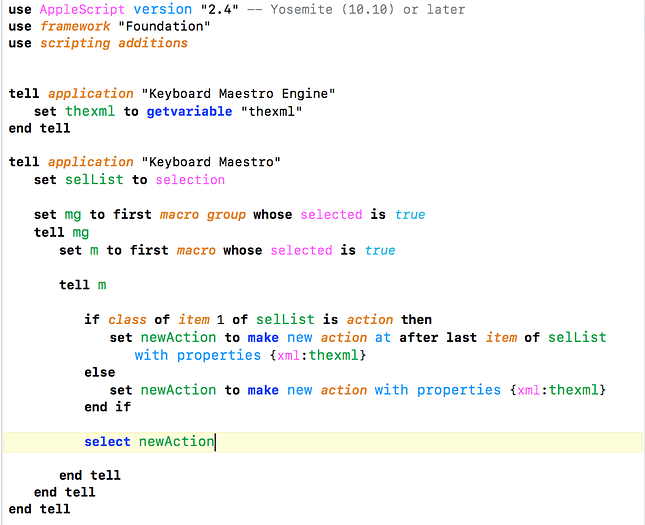 But I get this error in Script Debugger: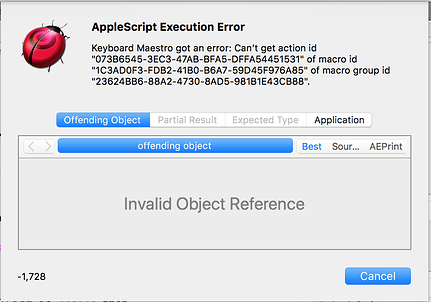 The thing that's driving me nuts is if I copy the action id directly from the action's properties, and do the command "select action id blah blah", that works fine, but when I try to get the script to locate the ID on its own directly after the action is inserted, it acts as if it doesn't exist.
It's very likely I'm missing something here, but after like 3 hours I figured I'd ask. Any thoughts?