I have a number of markdown files, some of which have a 12-digit number prefixed with§, like for example §202009031445. The 12-digit number varies between files.
I want to replace the special number with <!--§202009031447-->. In other words, I want to prepend each special number with <!-- and append with -->.
Note, in that folder there are filename of the format ABC_DEF 202009031451 or ABC_DEF_xyz 202009031451, etc. I do not want the filenames to be touched.
I am using KM 9.0.6 on macOS 10.14.6.
I have tried to put together a macro, but got stuck. This is what I have so far: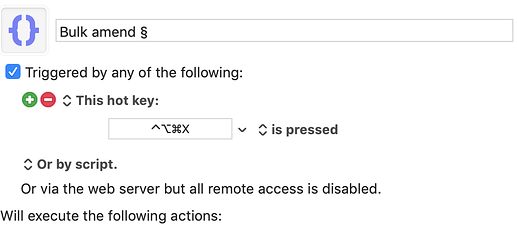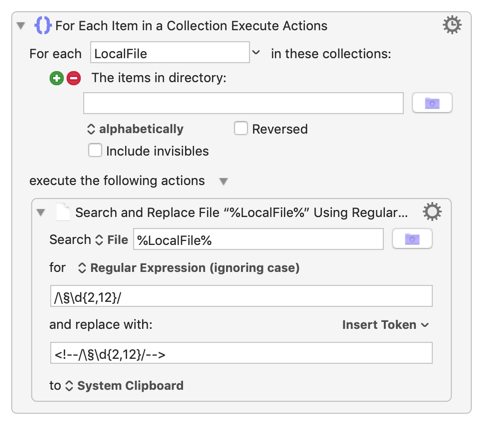 If I fill in the directory and a hotkey trigger, will that execute the macro? I suspect not, but don't know what to do next.
My apologies for the image, I had to make a screenshot myself to get the top part of the macro settings.