I want to make a macro that would make a search on Google where query will be clipboard.
I made this macro :
test.kmmacros (24 KB)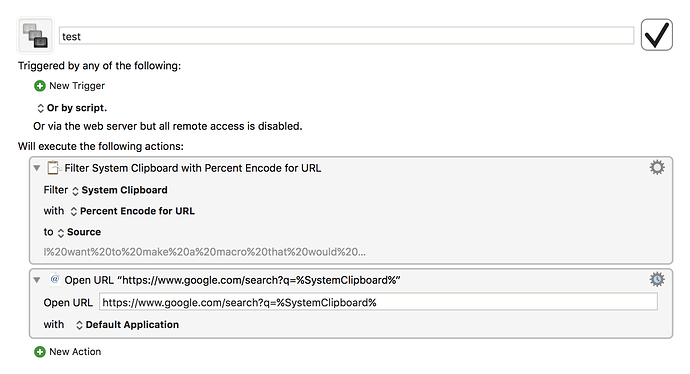 However, for some reason System Clipboard does not expand and I am not quite sure whether Percent Encoding is correct choice here.
Not really sure why it doesn't expand.
Thank you for any help.