I was setting up some web searches in KM, and was wondering if it is possible to make the search automatically display the macro name (as background text).
Tried it with a token in the Title field, but it doesn't get interpreted: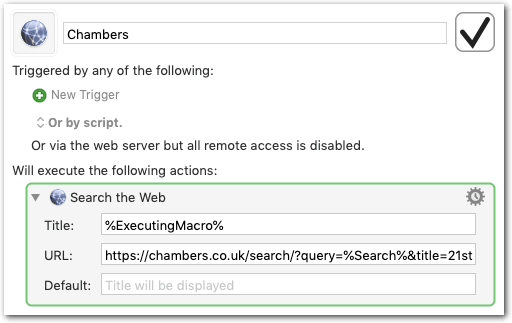 What I hoped to see here is "Chambers" (the name of the executing macro) as dimmed background text, similar to the "Notification" action, where tokens in the Title field do work:

Note:
The "Default" field of the Web Search action does read the token. But when I put it in there, then the search field gets actively pre-populated with the macro name. I just wanted it to have as background text.