How do I select an item from this drop down menu in the print dialog box?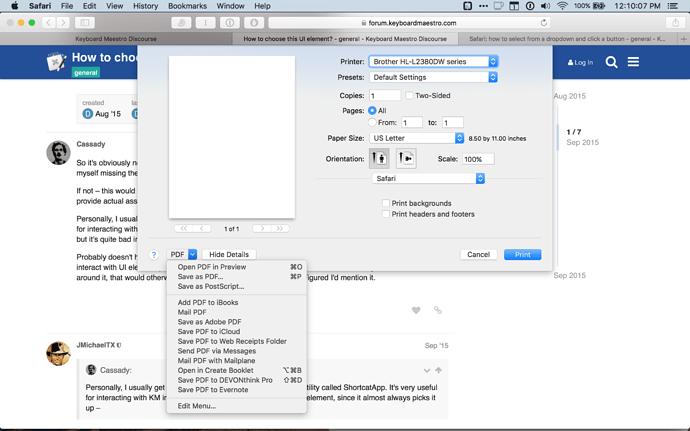 I am able to achieve this with keyboard shortcuts in macOS (see below); however, I would like to do this in KM so these macros will sync between my macs.
I've been able to replicate most keyboard shortcuts in macOS to KM with the "Select or Show a Menu Item" command, but I am not seeing the print dialog box drop down menu items from this KM command. Am I, perhaps, missing something? Again, I would appreciate your help.