Hi All,
I know there is an option in prompt with list to to multiple select but I'm a bit confused
I want to use Keyboard Maestro to capture a webpage to obsidian including tags in a YAML FM tag array format.
I created this: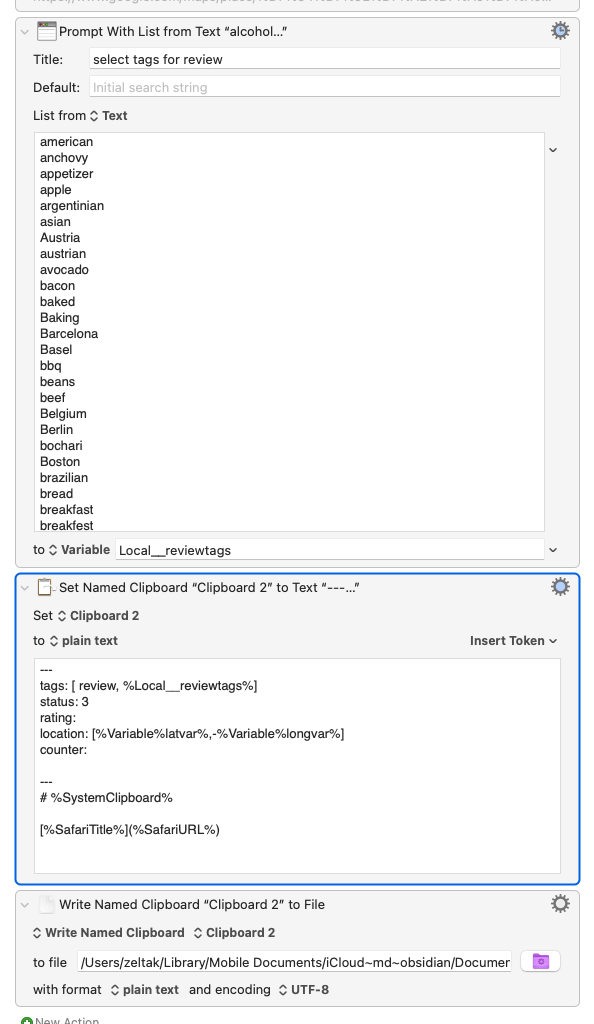 Yet I'm confused how does one pick more than one tag when prompted?
I want the tags I choose to be comma separated text in the array.
Thx so much in advance.
Z