I love exporting macros to share with other users. I even made the macro to do this: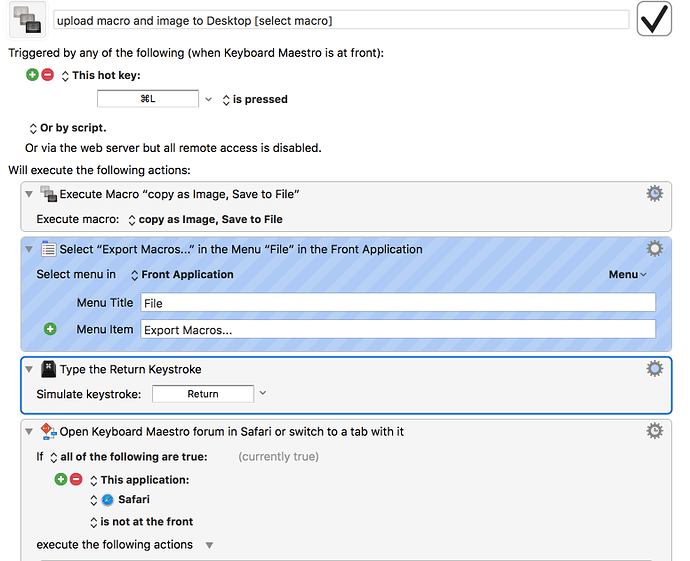 But my biggest issue and annoyance is that I can't actually automate it. The reason is that by default the save location is something I can't predict because it carries over from some other place I saved something.
I want by default to have all my KM macros exported to ~/Desktop. Would it be possible to allow users to set a default location for exports please?