I would like to create a shell script action to return a list of all applications names in the /Applications folder (and subfolders, e.g. Photoshop appears in /Applications/Adobe Photoshop 2022/Adobe Photoshop 2022.app)
So far, I have found the following command, which returns output like shown in the partial screenshot below:
find -E /Applications -regex '.*.app'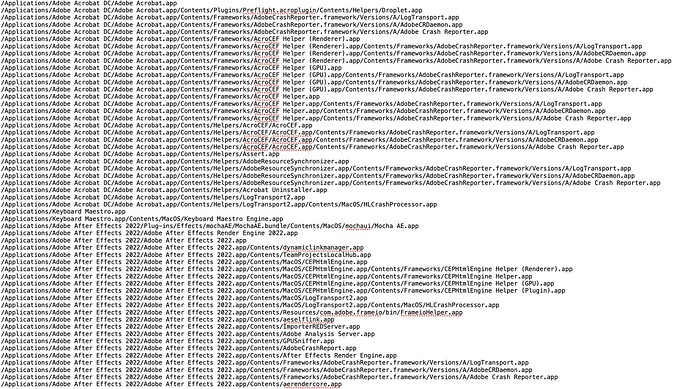 Ideally, (assuming this is the full output) the script would return:
Adobe Acrobat
Keyboard Maestro
Mocha AE
Adobe After Effects Render Engine 2022
Adobe After Effects 2022

Note that if an output line has /Applications/example1.app/example2.app, only example1 should be returned.
Thanks for your help!