I'm trying to use KM variables in Shell script. See my screenshot below. I have added comments to show what I mean.
"echo" the variable returns the correct string (Green), but when I use it in "jq" command, the return result is not what I wanted (Red as opposed to Yellow).
What did I do wrong and how can I put it in the right way?
Thanks!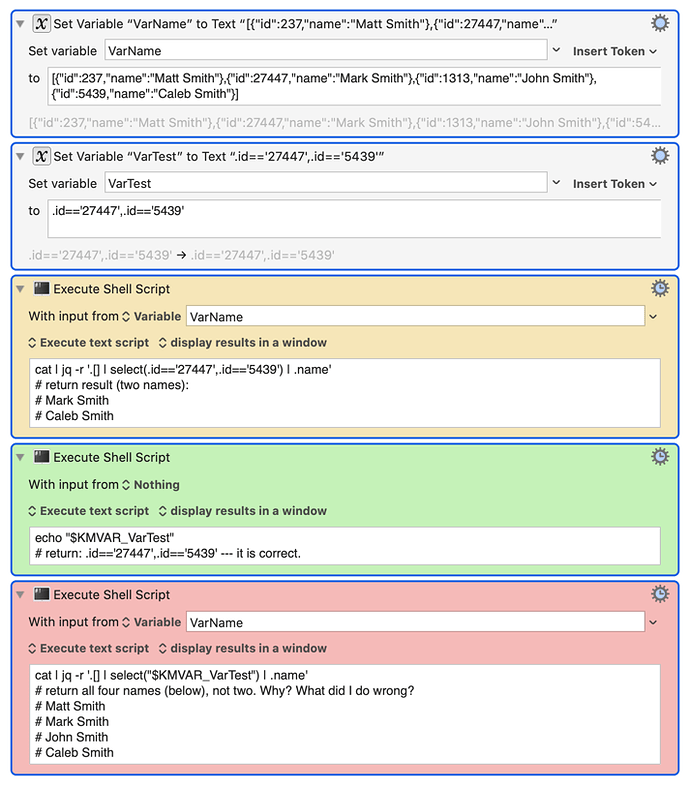 Edit: I think I know why it returns 4 instead of 2 names. It is due to the double quotation mark. If I put ".id=='27447',.id=='5439'" in double quotation mark, it will return 4 names (I still know why though).
The problem is, if I delete the quotation mark, the script will return error, and KM gives an error notification below: