Hi,
I have a set of 9 macros that use F1-F9 as triggers.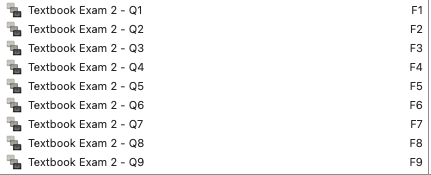 When I press the physical Function keys on my keyboard, the macros will fire.
I want to explore an alternative method, using a variable Var_Num4Func to control which Function key to simulate.
Currently, its value is 7. With the macro shown below, it is supposed to simulate F7. I executed the macro, but the macro that is supposed to be triggered by pressing F7 is not executed.
I added the debug action group, to display the value of the variable Var_Num4Func. The action is successfully executed, displaying the value of the variable. I assume, then, F7 was successfully executed.
My question is: Does this mean that simulating a keystroke will fire the macro with that keystroke as trigger? Or did I do something wrong?
Thanks!