(This community is so helpful to me. I hope I can learn enough, or stumble across enough newbie questions, that I can give half as much back.)
Every week I have to open dozens of Screenflow documents (in batches of about 10 at a time) and then copy down their running times (see image 1 below). Screenflow, however, is quirky about its document windows. The first two usually open in the monitor's bottom left corner while the rest cascade more or less nicely, but not always the same size. Manually fixing the sizing and arrangement becomes pretty annoying dealing with a few dozen--sometimes in excess of 100--of these every week.
I need to have all those document windows resized to the same size and, if at all possible, arranged cascaded neatly and in reverse order so that I can see their bottom bars with the times (like image 2 below ).
Is this even possible? If so, could you please tell me how?
Image 1: What I have and don't want.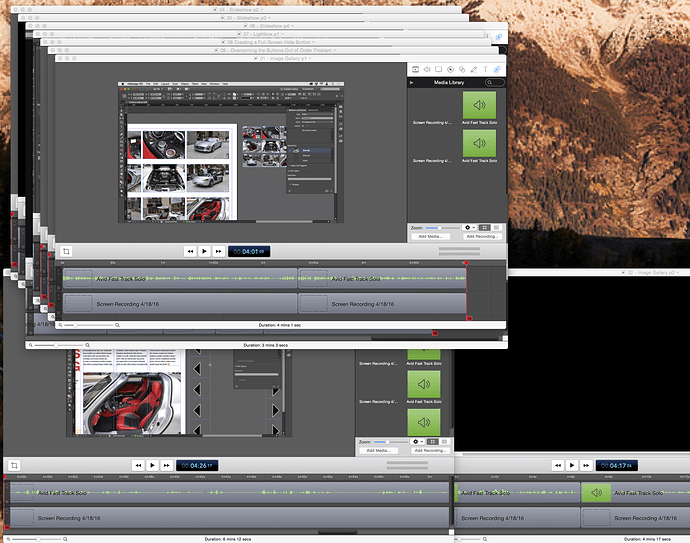 Image 2: What I want.