This will create a single application "KMOpen" that can be used as the default app for any file type to customize launching behavior.
1: Create an Applescript such as this:
on open (theFile)
	tell application "Finder"
		set theExtension to name extension of (theFile as item)
	end tell
	tell application "Keyboard Maestro Engine"
		do script ("." & theExtension) with parameter theFile
	end tell
end open

2: Save as application like so: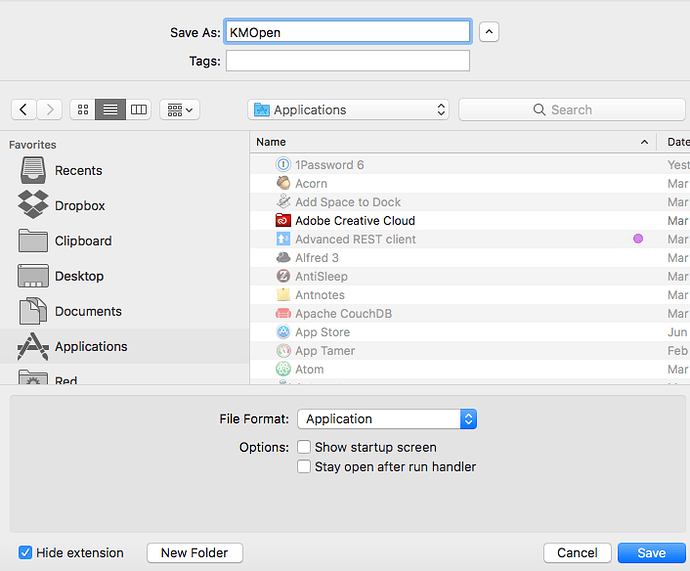 3: Click "get info" in the context menu for a .txt file (for example) and change "Open with" like so: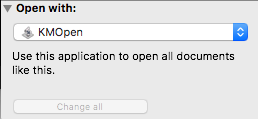 4: Click "Change all" to set KMOpen as the default app for .txt files.
5: Import this example macro. Note it starts with a "." so the file will be hidden. Google "show hidden files mac terminal" for quick steps on showing hidden files.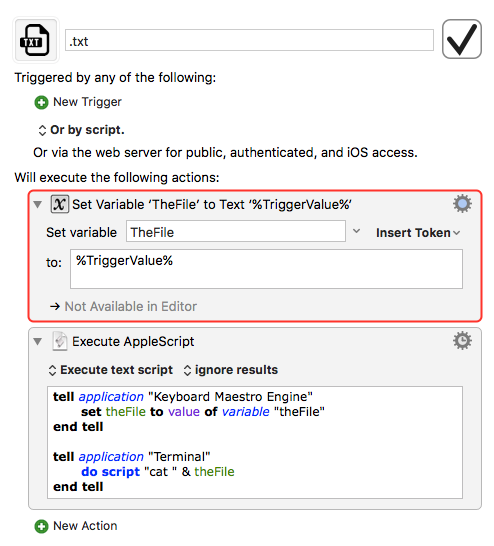 Now txt files should open in terminal. You can easily switch back to your previous text editor by reversing steps 3 and 4. My use case was to open .log with an lnav command. If anyone creates any useful macros inspired by or related to this tutorial, please share.
A final optional step can allow you to set custom icons for different file types using KMOpen. Follow this tutorial to find out how.