I have a simple macro to activate an app at 6am so when I wake up, that's the app that's right there in front of me, because I want that to be my focus right away.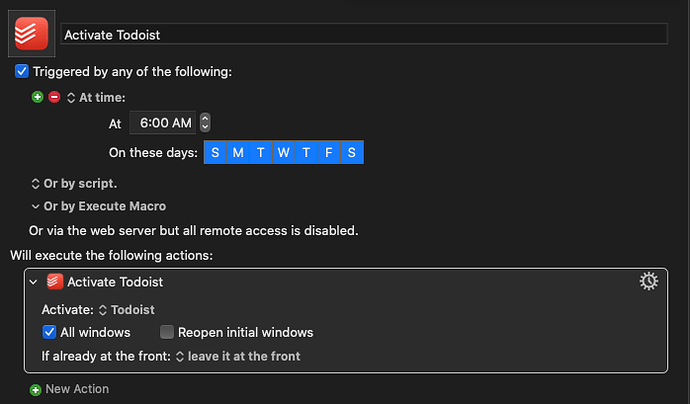 But I'm getting this every morning when I wake up:
2023-10-11 06:00:20 Action 13998113 timeout exceeded. Macro "Activate Todoist" cancelled (while executing Activate Todoist).
The macro works when I test it, but I'm wondering if the issue is that my screen and computer go to sleep and that makes it not work? If so, how can I go around it?
Do I use the Wake Screen action and would that be enough?