One thing I always thought Finder could have is the option to create a folder inside the selected folder. But in list view, even if I select a folder and the folder is expanded, when I hit Shift CMD N, it always creates the new folder on the root, not inside the selected folder.
I found this AppleScript and I was able to modify it to match what I need, but only if I have a fixed path. When I try to use a KM variable, it doesn't work. I'm sure it's super simple and obvious to someone who understands AS, but I can't seem to figure it out.
Create Folder inside Selected Folder.kmmacros (3.6 KB)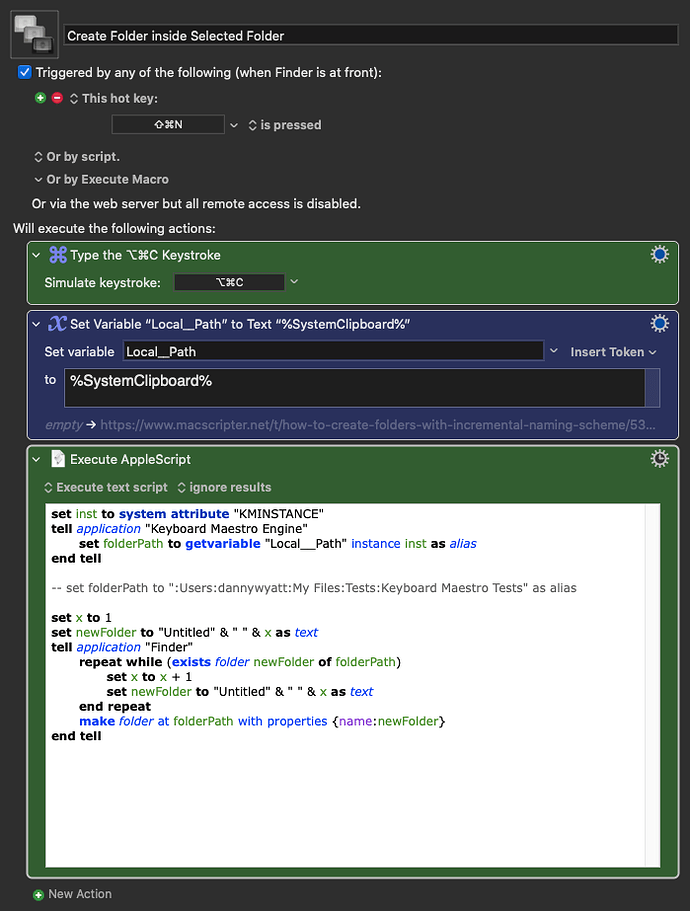 If I remove the first section with the variable (the first 4 lines) and make the commented out section "active" again, it works. I just can't seem to make it work with a variable.
Btw, the section is just a copy from another macro I have, it's not that I fully understand what it's doing, at least not the first line, if it's even necessary...
Either way, with to with it, it doesn't work