I am trying to execute a macro when a particular submenu exists. I can't get the "If menu exists" logic to identify any menus at any level. I am working in Excel, but I have tested this simple macro in multiple apps.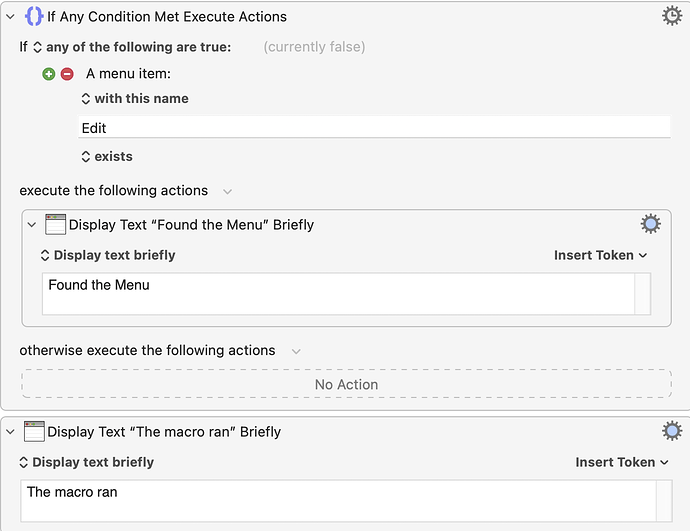 The macro runs but it never finds the menu.
How do I get KM to return TRUE if a menu exists?