Is there a way to see a different trigger when a macro has two or more?
Why: I'd like to be able to see the trigger ',meh', which I think is more useful, as the first option.
A small thing I know I could just recreate them, but it's a chore, specially the need to remember them. And even more if I find myself using one more than the other, I'd need to recreate it again to see the one I'd like displayed.
How: Maybe by being able to drag and drop to change positions.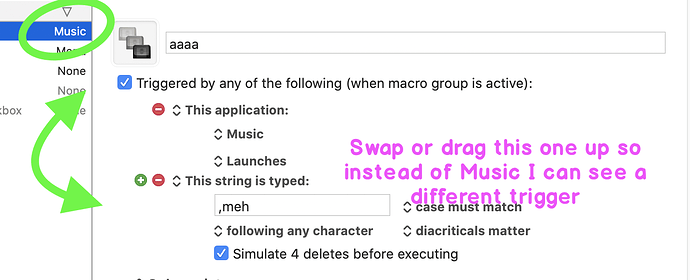 Thanks
oh you mighty god