@gglick scripted selecting a column here:
How can this be extended to then sort the selected column?
The sort command seems to only exist within a dropdown menu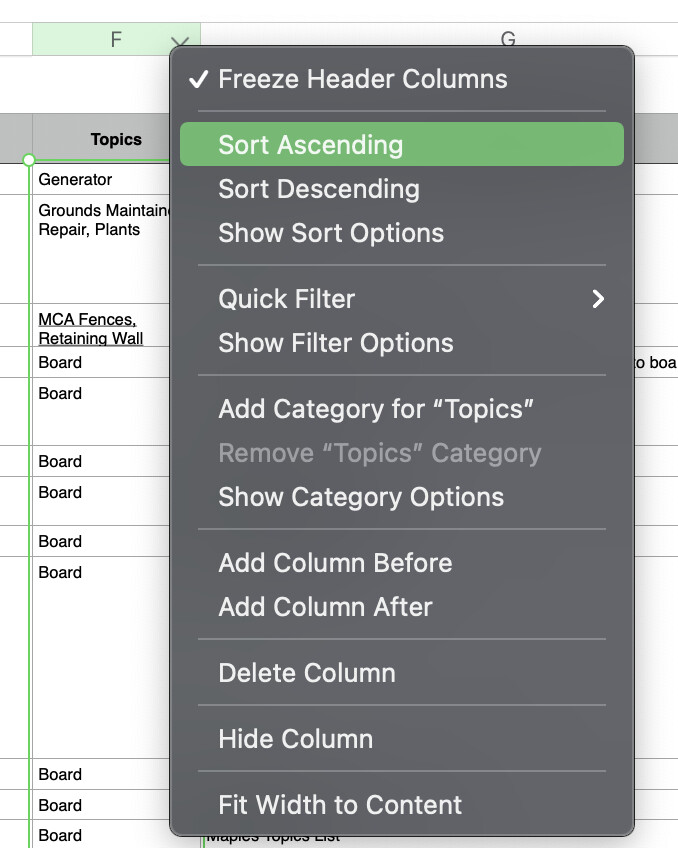 I tried editing @gglick's script by looking into Number's dictionary but it seems the sort commands are for rows and not columns.
I then tried @DanThomas UI Browser to GUI script but again was stopped by my lack of scripting skills.