Hey everyone!
I literally started using Keyboard Maestro today, so i'm by no means knowledgable with this, so please keep that in mind.
I'm creating a macro that allows me to automate a conversion process in a program by going down a list of items and pushing a "convert" button that I've assigned. What I'm trying to figure out is if there's a way to make it repeat this process until it reaches the end of the list. Right now, I have it repeating, but when it reaches the end of the list it just keeps doing the last item over and over.
Here's my workflow so far: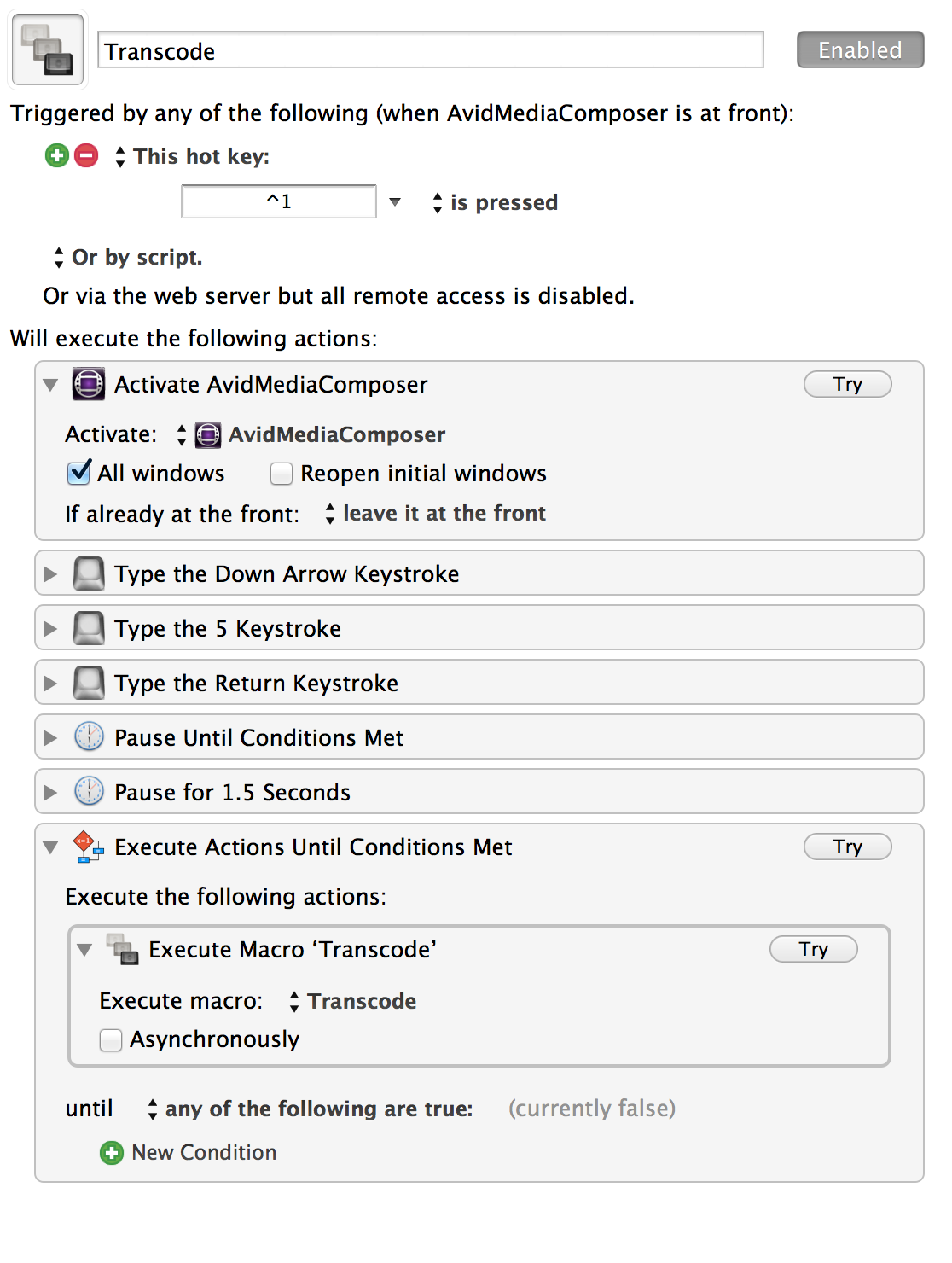 Any way to make it stop if the "down arrow" is invalid or simply make it stop at the end of a list?
Thanks!
-Taylor