I have this macro I use in Safari:
search history.kmmacros (25.6 KB)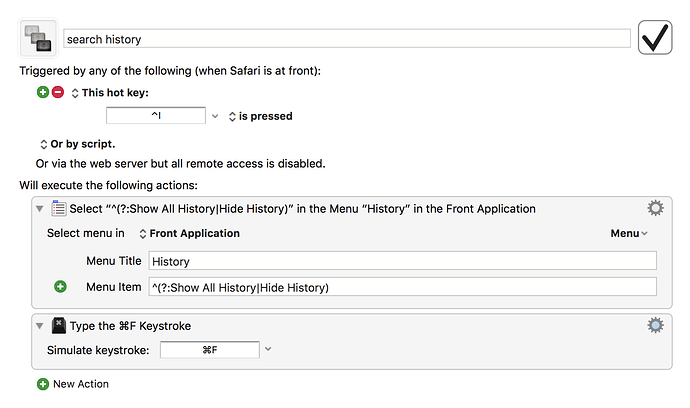 It works well. But I wish I could make a switch case there. If Show All History menu item exists, then activate it and do cmd + F search. If not, then do Hide History and don't do cmd + F search after.
Can I do this?