My wife never remembers how to take screenshots, but let's be honest it is NOT intuitive.
With KM10, I thought this was a great opportunity to set up a Macro group for screenshots that provided options in a menu: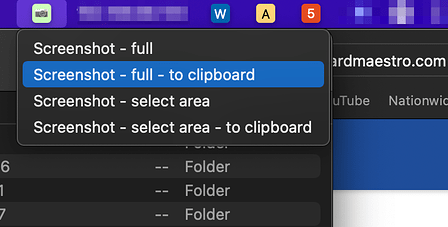 However, it would be great if I could create an option that takes a screenshot (selection or full screen) and then adds that to the Photos library.
How might I achieve this?