I have a project going where I download a video and want to take notes on the video in a file with the same name as the video, so they stay together in the folder I keep them in. I want to put some of the info in a form using some input variables.
So, I've looked at the KM Manual about Prompt for User Input and I can make that form come up for the purpose of inputting. Here it is.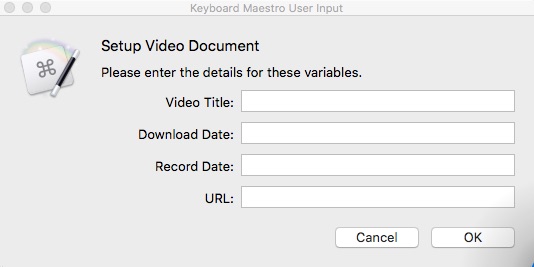 1st problem- I can't seem to type any info into the fields. For instance, the first field, Title. How do I transform the Title into a variable with this form?
Thanks!