I often work with Terminal.
Getting into the right directory annoyed me every time. Mostly I had to drag the current folder from the Finder into Terminal.
So I built this little macro.
Works like this:
In my Terminal window, I type "ppath"
KBM grabs the path of the frontmost Finder window
KBM executes "cd %Variable%path%" in my Terminal window
P.S. Only later did I realize that there are other solutions out there. Didn't try those, though, since fixing it with KBM was so easy.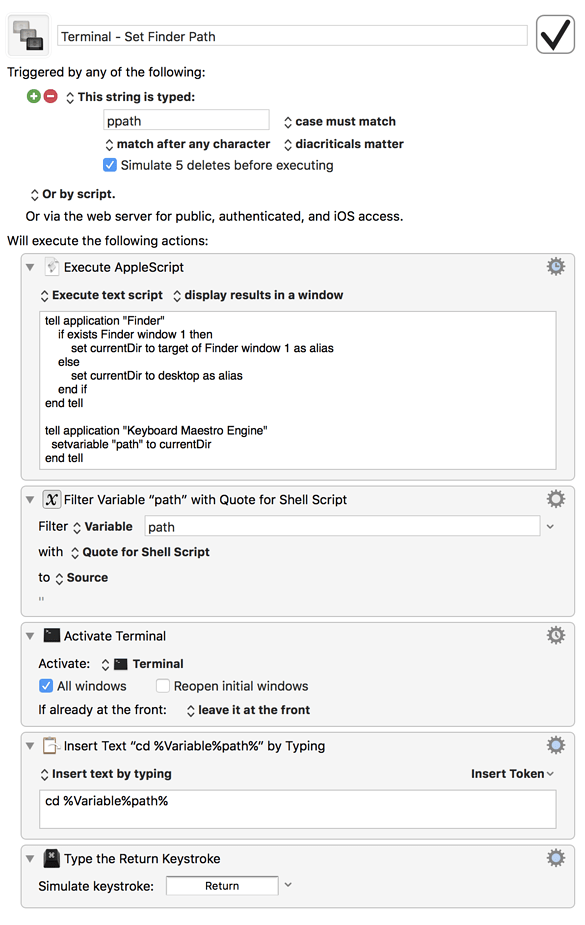 Terminal - Set Finder Path.kmmacros
(3.4 KB)