I take Google and YouTube and Gmail as examples, and the actual situation is more complicated.
My question is, after pressing F19, why does the shortcut "Command + U" at the end not start in Macro? (Note: "Command + U" is a valid shortcut).
Or someone can tell me how to run this action: automatically launch an executable Palette after performing some actions.
Thank you very much!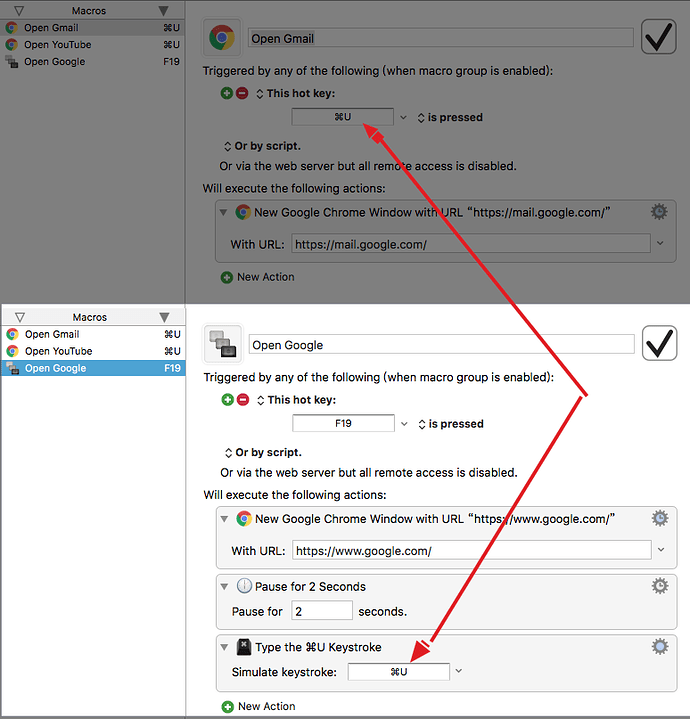 TEST Macros.kmlibrary (5.8 KB)