Hi all, I hope you're all good.
New to KM and absolutely loving it but I have a very basic question if that's ok.
I'm using user input to create drop down and tick boxes but as the result I get from the tick box is either a 0 or 1, I'd love to be able to select a tick box then that triggers custom text. For instance, when I select the tick box marked Left I'd like it to out put L, for the tick Box Right I'd like it to output R etc
TickBox_CustomText.kmmacros (5.3 KB)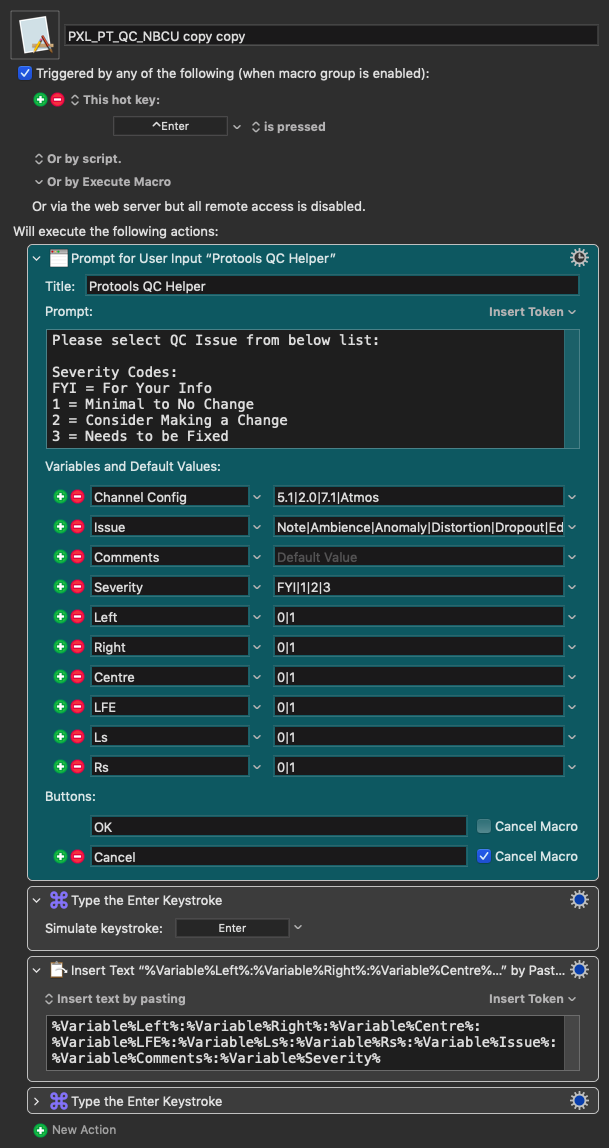 I hope that makes sense?
Then the macro collates the text and pastes into a program (I'm using Protools). I've attached the macro I'm currently working on. Any help would be greatly appreciated!
Dan