To follow up on this topic.
It would be amazing to also have a macro that if user was to highlight one or more macros like so :

It would open a prompt, similar to what @DanThomas did with spotlight search for macros.
Reason I want this, is I want to use 'test' macro as a quick way to prototype things. After that is done, I copy the macro and transfer it to the group I want quickly from the keyboard. I have a lot of macro groups :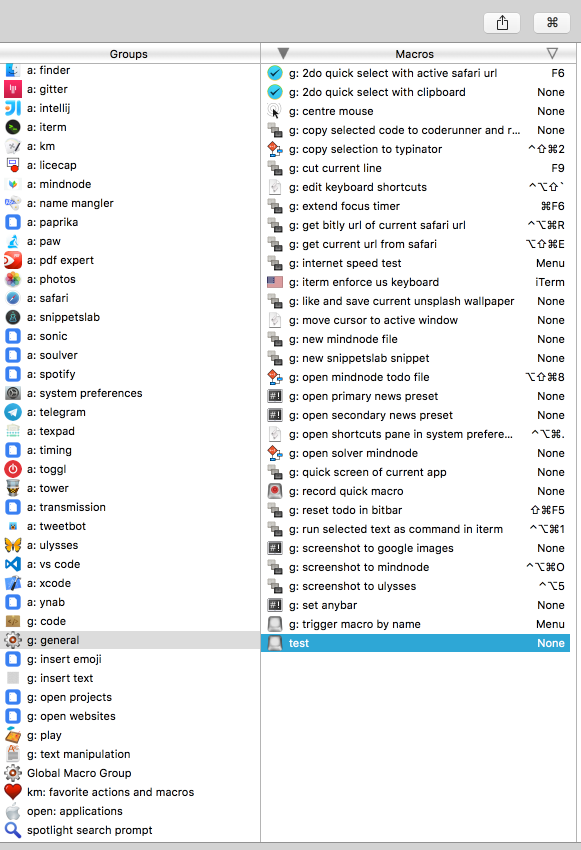 And for me dragging macros to their respective group would take quite some time.