Hi,
Thanks to the brilliant work of these folks (How to set custom mouse/keyboard battery level alert?) I modified the macro to display the remaining battery of my keyboard and magic mouse on my Stream Deck. When the battery reaches a certain level rather than triggering a notification it changes the icon colour red on the Stream Deck so I don't forget to charge it next time I turn off my computer.
Everything works fine except the 'Local_Mouse' and 'Local_Keyboard' variables randomly seem to switch places. So the remaining keyboard percentage will be displayed on the mouse Stream Deck key and vice versa.
This was a very 'hacky' solution modifying the macro in the forum post I linked so I'm not sure whether it's a problem inherent in the macro or a potential bug.
If anyone could take a look at the macro and let me know why they might be randomly switching places it would be much appreciated! Thanks.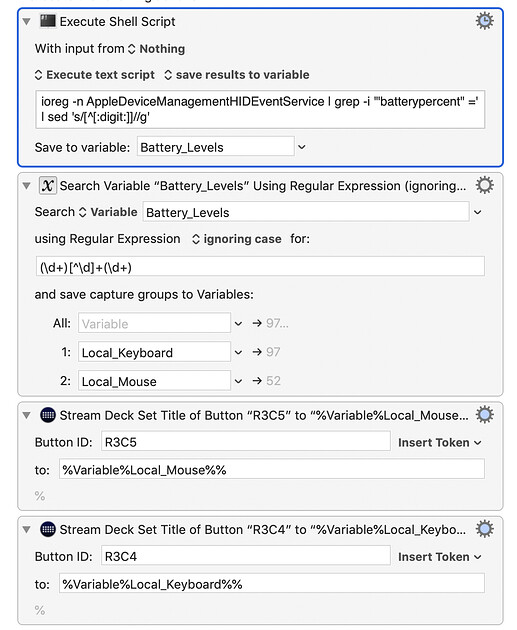 Display Mouse:Keyboard Battery Percentage.kmmacros
(92.0 KB)