Hello everyone,
first post ever.
I am using KM 9.0.5 on macOS 10.15.4, interacting with Steinberg Dorico Pro v.3.5.
I created a macro group that should help me insert some special characters as Dorico doesn't yet have the same Word Menus that Avid Sibelius has. These macros will insert text by pasting.
In Dorico, to activate text insertion, one usually presses Shift-X, so I would like to have my Macro Group become activated only when I press Shift-X in Dorico so I created this: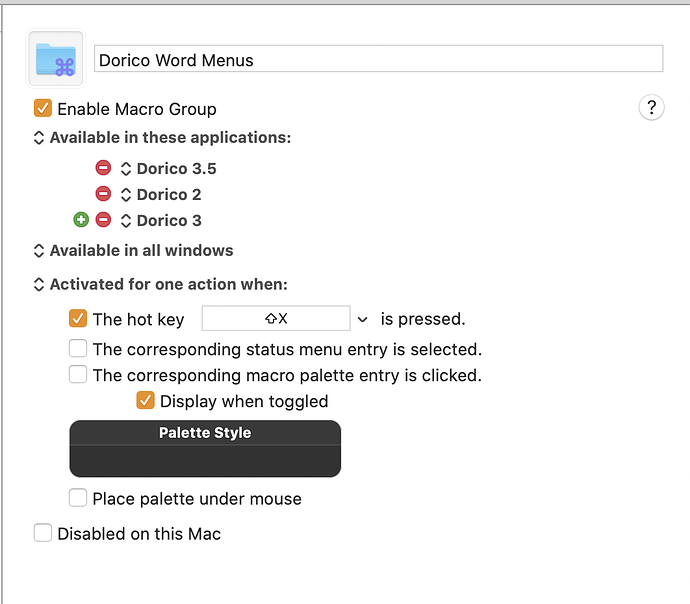 By now, any option apart from "Always activated" makes this unusable and I am trying to understand why.
It seems that when I press Shift-X the Macro group is indeed activated but Dorico is not registering the command anymore as the text insertion is not active anymore.
If It is on "always activated" the macros in the group work perfectly so I am just looking for a way to connect an action in a software (Dorico in this case) to activate the macro group.
How can I do this?
I hope I was clear, let me know if not.
Thanks