Hello everyone,
I've created a macro which fixes the shortcoming of an audio plugin in Pro Tools, which is that the plugin won't allow me to copy the value in a field to the clipboard. To get around this I have copied an image of every possible value and then used if then else to relate it to the number so I can then get KM to write the value in for me. The problem is that the higher up the number is (they go up to 1000) the longer KM takes to recognise which number is on the screen. 1 is very quick as it's at the top, but it gets progressively slower as KM works it's way down.
Is there any way at all I can make this process quicker? I feel like I don't know a lot of what KM can do so I'm hoping one of the more complex features can help me.
Below is a screen shot of a couple of the actions to demonstrate.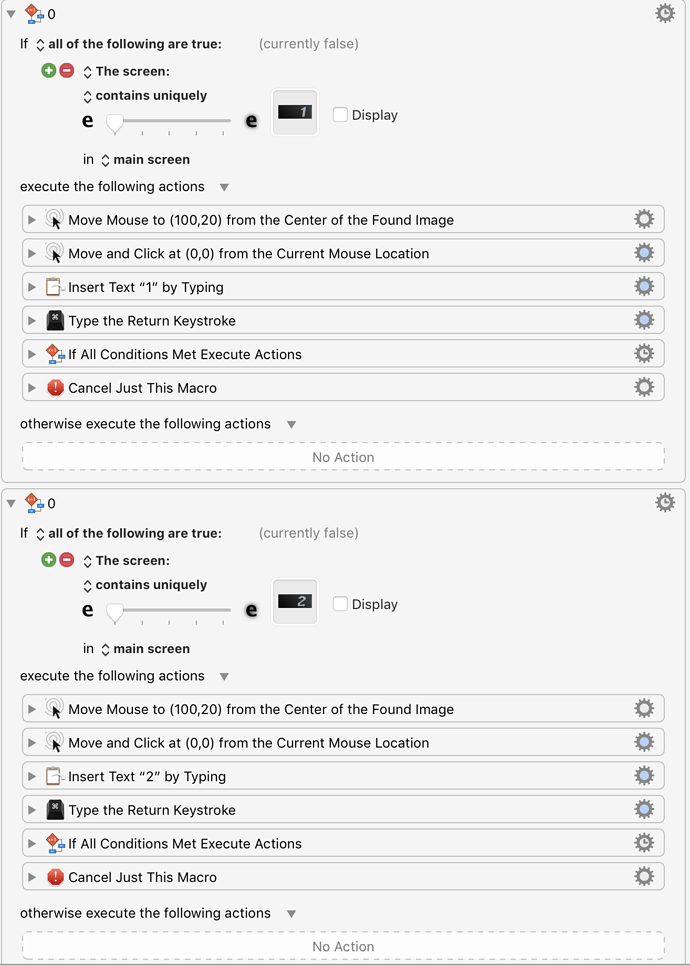 Thanks very much,
Alex