I am not sure...it seems some softwares just receive the key you pressed.
For examle, I need to press 'space' or any other keys in some games so I do this: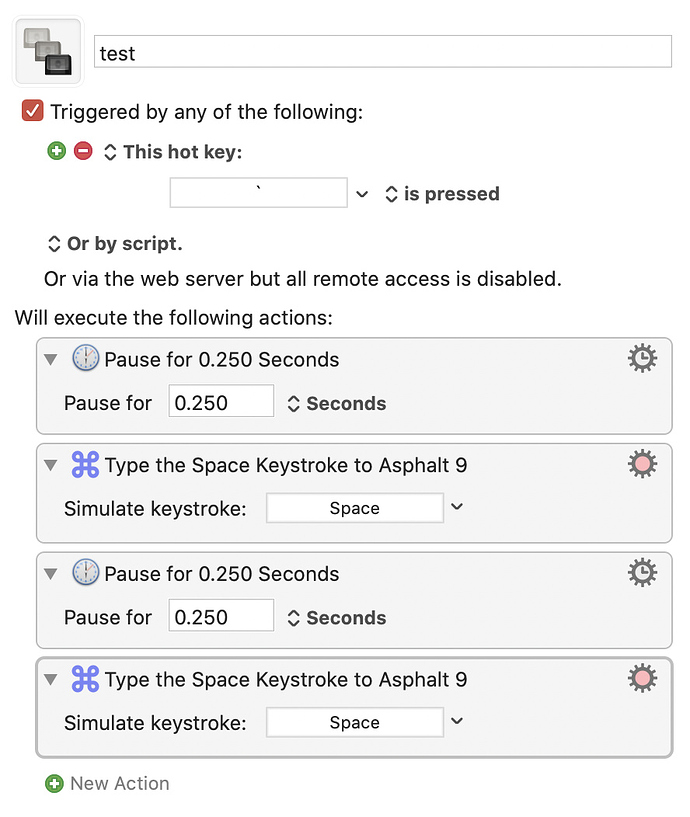 and when I press " ~ " to trigger, which is picked randomly, the game don't get double 'space' but get the "~" . So the game won't get any type stroke from Keyboard Maestro. By the way, it can still click where ever I want in the games.
Is it the problems of these game or I miss some settings?
(forget about the game and my poor writring

)