I used to use a macro to activate/hide an application by keyboard shortcuts.
For example, the macro in the image: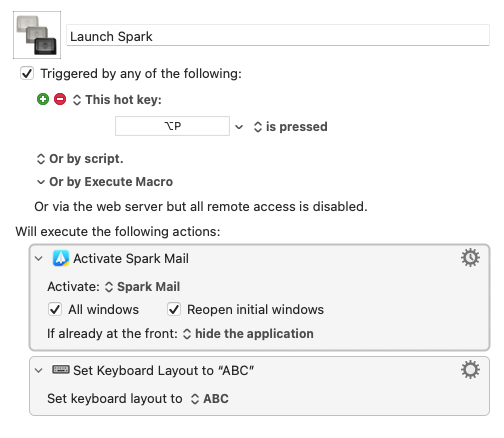 Before Sonoma, I can hit the shortcut multiple times to activate/hide an app.
After Sonoma, it seems like KM or macOS did not switch the "active state" to the last application after hiding the current application, although the app menu bar did switch back to the name of the last activated app. If I just used this macro to hide an app, I can't activate this app again with this macro if I don't actively click another app to "switch" the active state.
For now, I used the following macro as a workaround, it seems to support my speculation that the problem is the "active state" of the app: