Hello again KMaestros!
So here goes. I have successfully found multiple images and logged their locations. I split the locations of those found images to two lists as seen here in my display box...
The next step Im looking for is having KM go through the list and find if one x,y coord is specifically white in color. I believe it would look something like this...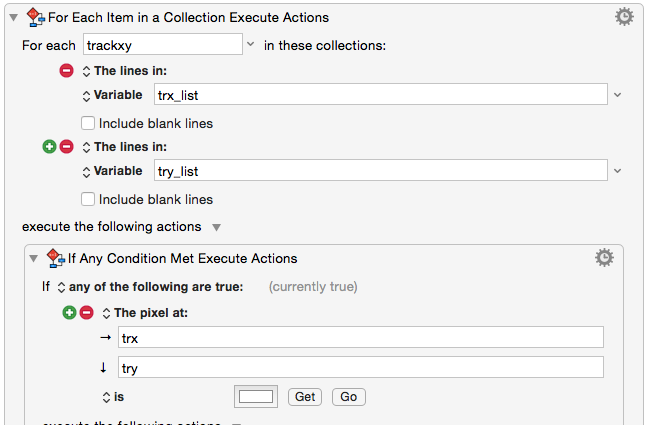 Once KM has identified that one of the x,y coords is white I want it to Command+Click all the other coords in the list (as instantaneously as possible). As always, thank you for the help!
One extra question. Is splitting the x/y coords needed? or is there another way of plugging those numbers back in from a single line? So instead of two lists, my one list would look like
116, 206
116, 303
116, 400
78, 498
and there would be a way to go line by line testing those coords for the white pixel?